UNDER CONSTRUCTION!
Hello my lovely CroweNuts, it is I - Gentleman of the Night, Child of the 90s… Lord Vernon Crowe! I'm just a hip and fly VTuber (that stands for Vampire Tuber btw) trying to pass the time by playing videogames on Twitch. No, I'm not English - I'm Aussie, mate. I like to play a mix of the new hotness and more weirder and nostalgic games. One day I'll be playing Grand Theft Auto Online and the next I'll be playing LEGO Island. It's all over the shop. I've even started doing some level design streams, because that's a skill I've always been interested in developing. I hope you enjoy my page, and maybe I'll see you in the chat sometime!
Lore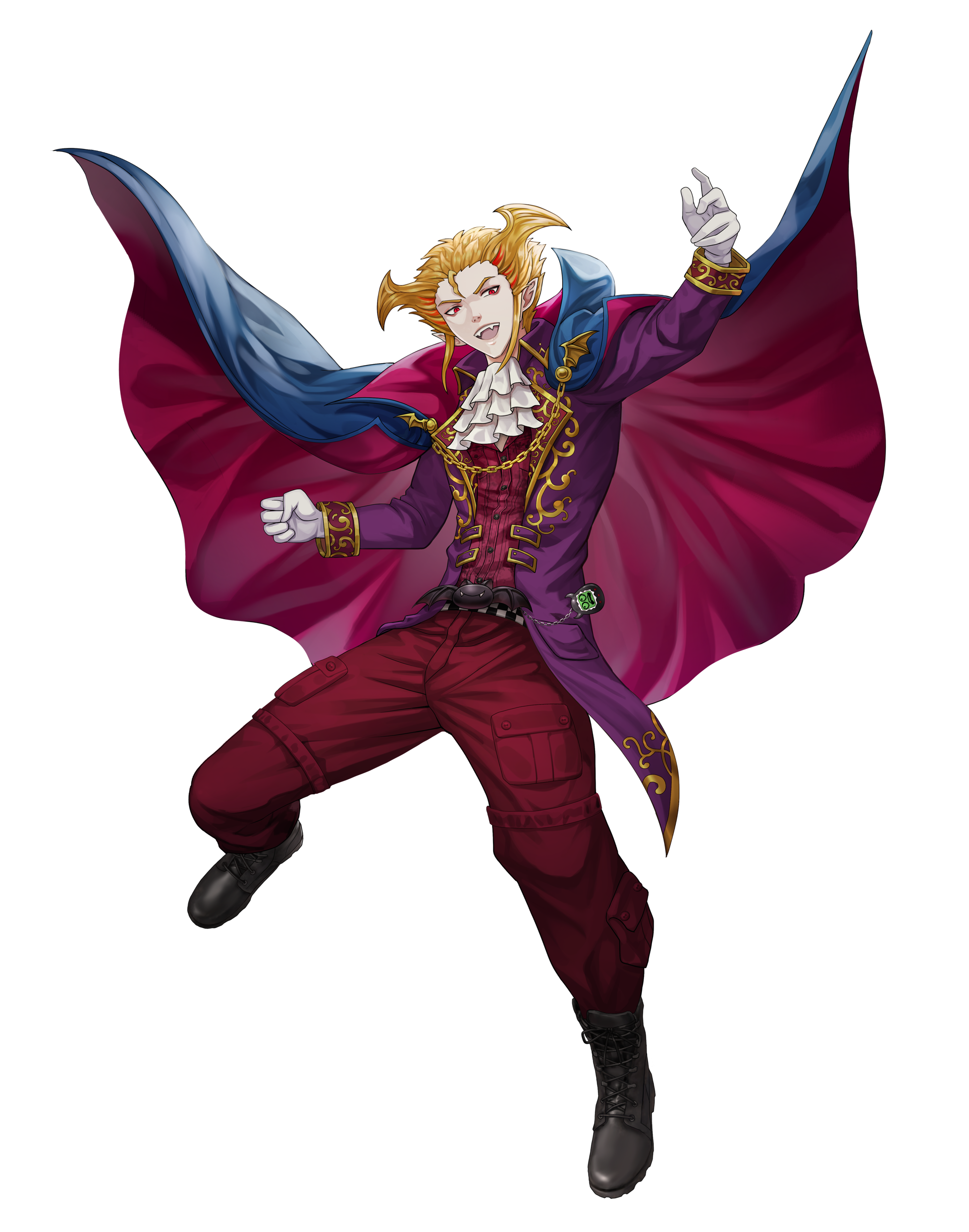 I am Vernon Crowe, a 'hella fly' VTuber (Vampire Tuber) hitting the scene, as the kids say. Or… used to say? I'm very confused, you see, because I seem to have been asleep for a while. I tried finding the cut-off point in my memories and I definitely remember the 70's and the 80's. The 90's are more or less there… but things start to get a bit blurry around the 2000's. Now I've woken to a scary new world that makes Van Helsing look like a Furby. I heard that the internet is where people spend their time these days, watching entertaining videos and communicating with friends all over the world, and so I thought by getting into this 'streaming' business I could learn a lot about what I've missed during my sleep, and perhaps along the way my hundreds of years of knowledge and 'fully sick' gamer skills might prove enlightening to you.
This Week's Schedule!
Compressed and dial-up friendly!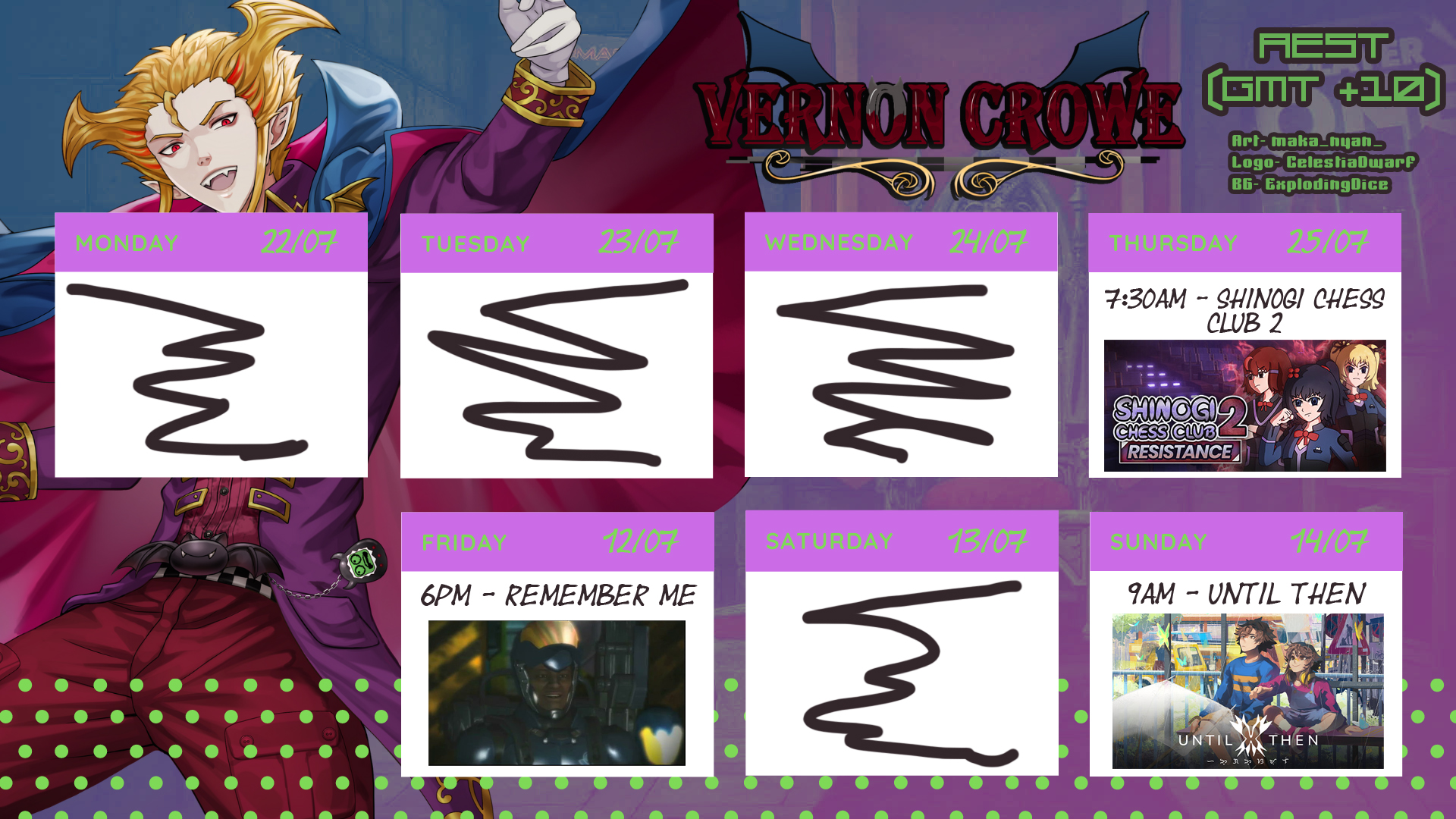 Games I'm Playing
| Current Rotation | Games Completed on Stream | Coming Soon |
| --- | --- | --- |
| Monster Hunter Stories 2 | Action Man: Mission Extreme | The Big Con |
| GTA Online | New Pokemon Snap | More weird and nostalgic goodies |
| Wildermyth | Digimon: Digital Card Battle | |
| Fortnite | Hypnospace Outlaw | |
| | LEGO Island | |
| | Tracks: The Train Set Simulator | |
| | Various Putt-Putt games | |
| | Overboard! | |
| | Framed Collection | |
| | Road 96 | |
Show Your Support!
| Official Button | | Guestbook | | Discord |
| --- | --- | --- | --- | --- |
| | | | | |
If you wanted to give more than blood, tips are always appreciated but completely optional. Please note that these are non-refundable. Tips can be made here.